How To Order Supplements & Lab Tests
Fullscript & Wellevate & Ulta Labs
ORDERING FROM FULLSCRIPT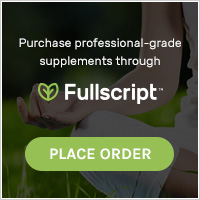 Some supplements and other products are appropriate to order on your own. Here are two resources I have set up for you at 25%-off retail. While you will find many items at both sites, there are some items that are only available form one or the other. Click here to begin. Free shipping for orders $50 or more.
ORDERING FROM EMERSON WELLEVATE
If you choose to order from Emerson Wellevate you will receive 20%-off retail price and free shipping on orders totaling $49 or more.
Click here
to begin, or
contact Myra
to receive a no-obligation invitation to signup for a Wellevate account or if you have any questions.
NOTE: Some products need to be ordered directly from the office. Ordering homeopathic remedies, plant stem cells, etc.
ORDERING FROM ULTA LABS
Save 50% on our Most Popular Test Panels. Order low cost blood lab tests online. No prescription needed. Save up to 50%. Confidential results in 24-48 hours in most cases. Labs conveniently located near you. Lab tests as low as $12.95. Start here.
What Our Clients Are Saying
Dear Myra, I can't thank you enough for all the care you have given me with the multiple deep healing situations I've been in this year. Your compassion and commitment to the well being of others goes beyond what most practitioners provide. The depth of your knowledge and your infinite thirst for more is admirable.
Read More