NEW: Oder Antibody Test from Ulta Labs Ulta Labs now has COVID-19 Antibody testing. For a limited time use coupon code COVID19AB and save $50. You can order it yourself or I can order it for you.  The draw and lab works is done at Quest Labs. The COVID-19 test uses the immunoassay testing methodology…
The focus is to provide clients with classical homeopathy in combination with homeopathic detox therapy (HDT) to erase obstacles to cure. The purpose of this therapy is to erase obstacles to cure, obstacles that come from exposure to toxic substances, such as vaccinations, medications, environmental toxins, etc.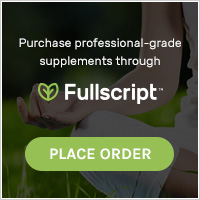 Some supplements and other products are appropriate to order on your own. Here are two resources I have set up for you at 25%-off retail. While you will find many items at both sites, there are some items that are only available form one or the other. Click here to begin. Free shipping for orders $50 or more.
---
If you choose to order from Emerson Wellevate you will receive 20%-off retail price and free shipping on orders totaling $49 or more.
Click here
to begin, or
contact Myra
to receive a no-obligation invitation to signup for a Wellevate account or if you have any questions.