1. ADEQUATE SLEEP IS ESSENTIAL Get plenty of rest to revitalize the body and mind; about 7 to 9 hours a night. Take time out from the busy holiday schedule and relax. Skip a party or two. Schedule time for activities you truly enjoy. 2. PROPER NUTRITION Avoid sugars, refined foods, and caffeine; they create…
Homeopathy is based on the Law of Similars, discovered by Hippocrates, the Greek Father of Medicine, born around 460 B.C. The Law of Similars indicates that a substance that has the capacity to bring on symptoms in a healthy person, when properly prepared, has the capacity to restore the health of a sick person experiencing…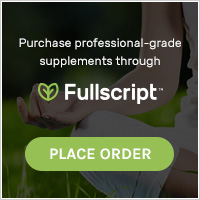 Some supplements and other products are appropriate to order on your own. Here are two resources I have set up for you at 25%-off retail. While you will find many items at both sites, there are some items that are only available form one or the other. Click here to begin. Free shipping for orders $50 or more.
---
If you choose to order from Emerson Wellevate you will receive 20%-off retail price and free shipping on orders totaling $49 or more.
Click here
to begin, or
contact Myra
to receive a no-obligation invitation to signup for a Wellevate account or if you have any questions.